A complete 3CX wallboard solution enabling more metrics than ever before!
What's New in Wallboard for 3CX 1.10
Update to Version 1.10 today!
Key updates include:
Agent Idle Time in Agent List Widget
CDR SFTP/SSH Key File Support
CDR SSH Connection Validation
Video Widget (Beta)
New Database Engine
3CX V18 Update 5 Support
Microsoft .NET 4.8 is now required
Various bug fixes and improvements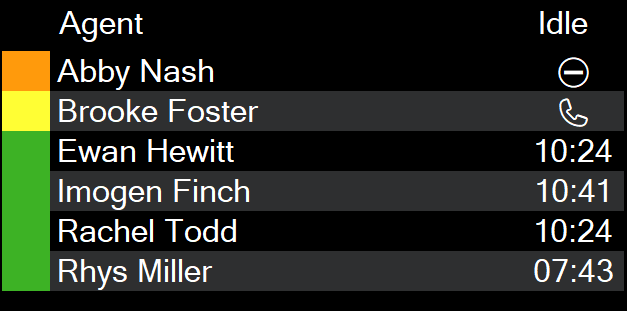 Update today by opening the Simplex Wallboard Server Config application
TRY IT OUT!
We are confident that you will like our enhanced solution to your 3CX System, so we are happy to offer you a 1 month trial. Simply complete the inquiry form below and one of our team will get in touch with you